I was originally going to make this a post, but then I realized I'd probably want to update it regularly. If I do a longer review of a game, I'll post it as an article and link to it from here.
Visual novels/linear
VA-11 Hall-A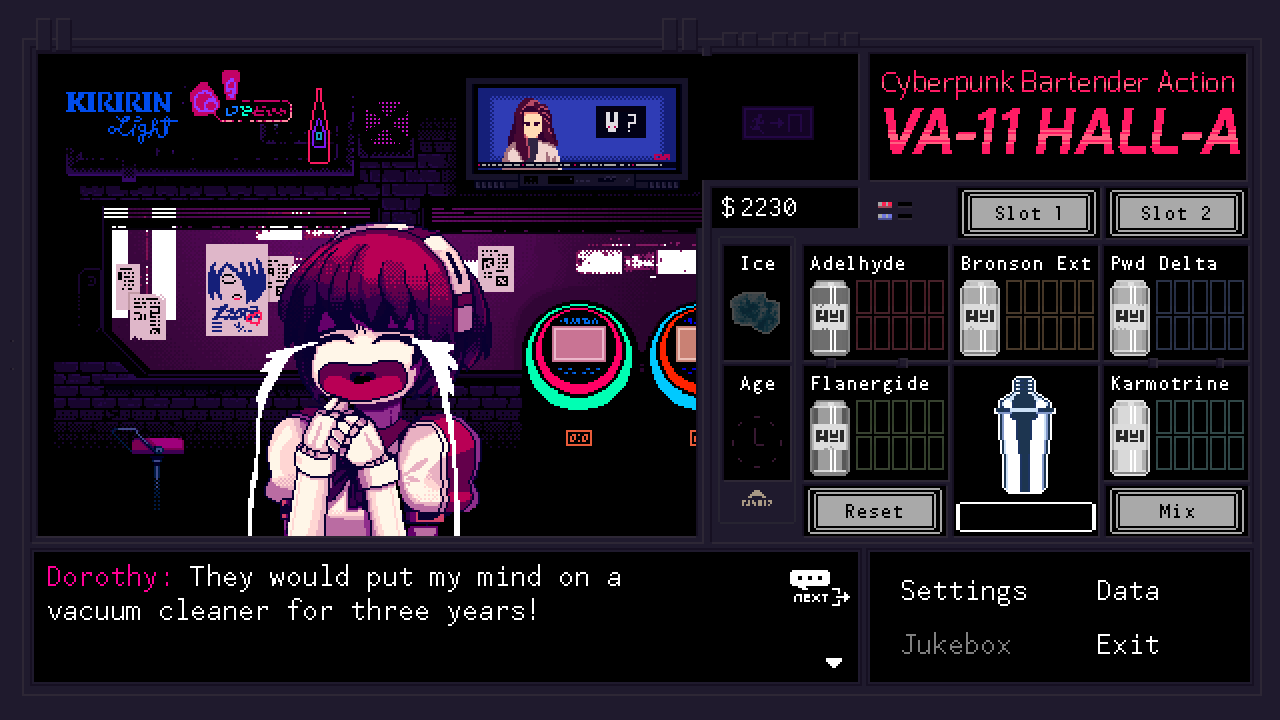 This one gets listed first, because it's my favorite computer game of all time. Well, it's more of a visual novel than a game. You have to make drinks, and your choices do have an impact, mostly by unlocking various side-stories. I love the music (I bought the soundtrack) and the atmosphere. I keep trying to find other games with a simlar atmosphere, but while I've found a couple, none evokes quite the same feelings in me as this one.
How We Know We're Alive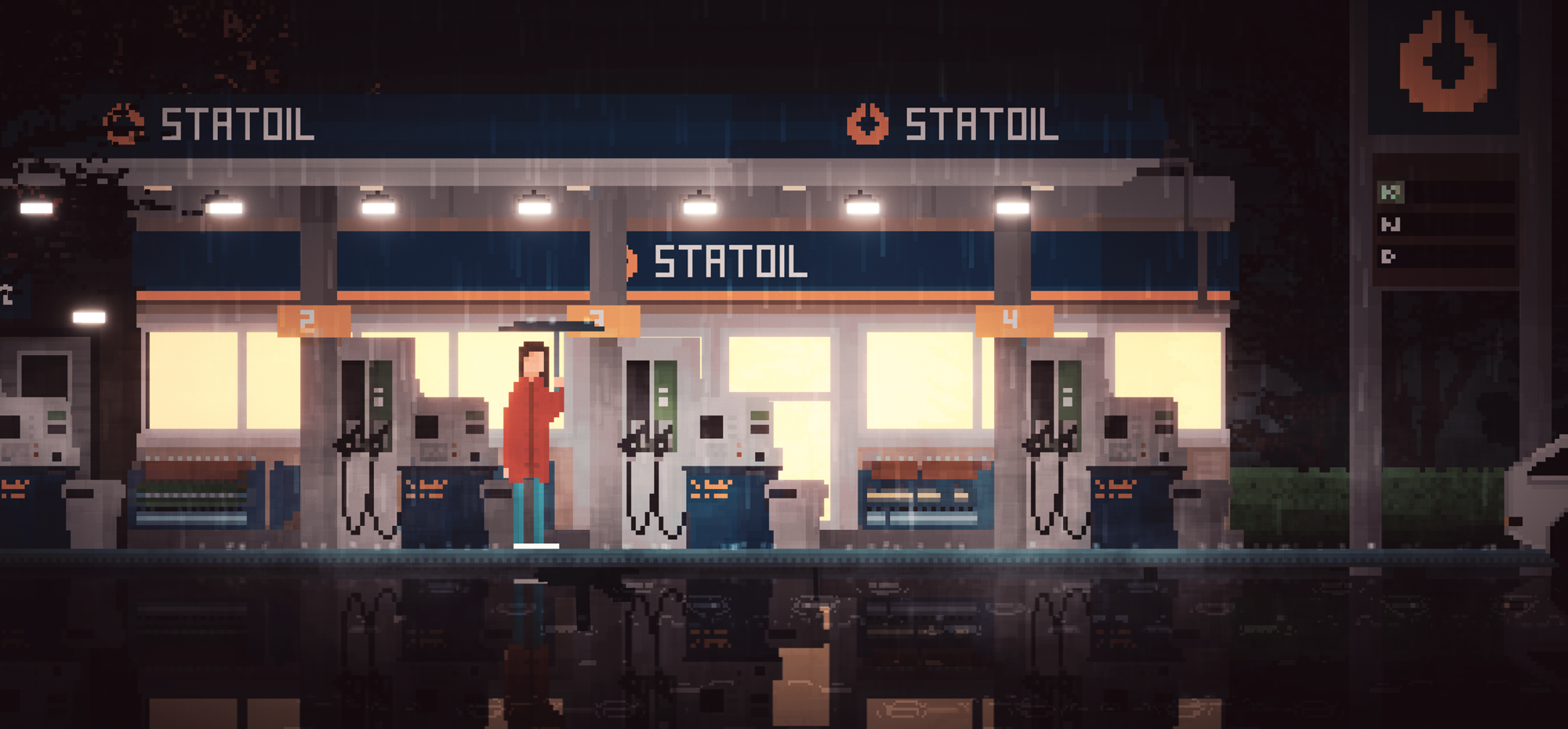 Probably the only computer game ever to have made me cry. I was sobbing by the end.
Point and click adventures
This is a category of game I like so much it gets its own section.
Neofeud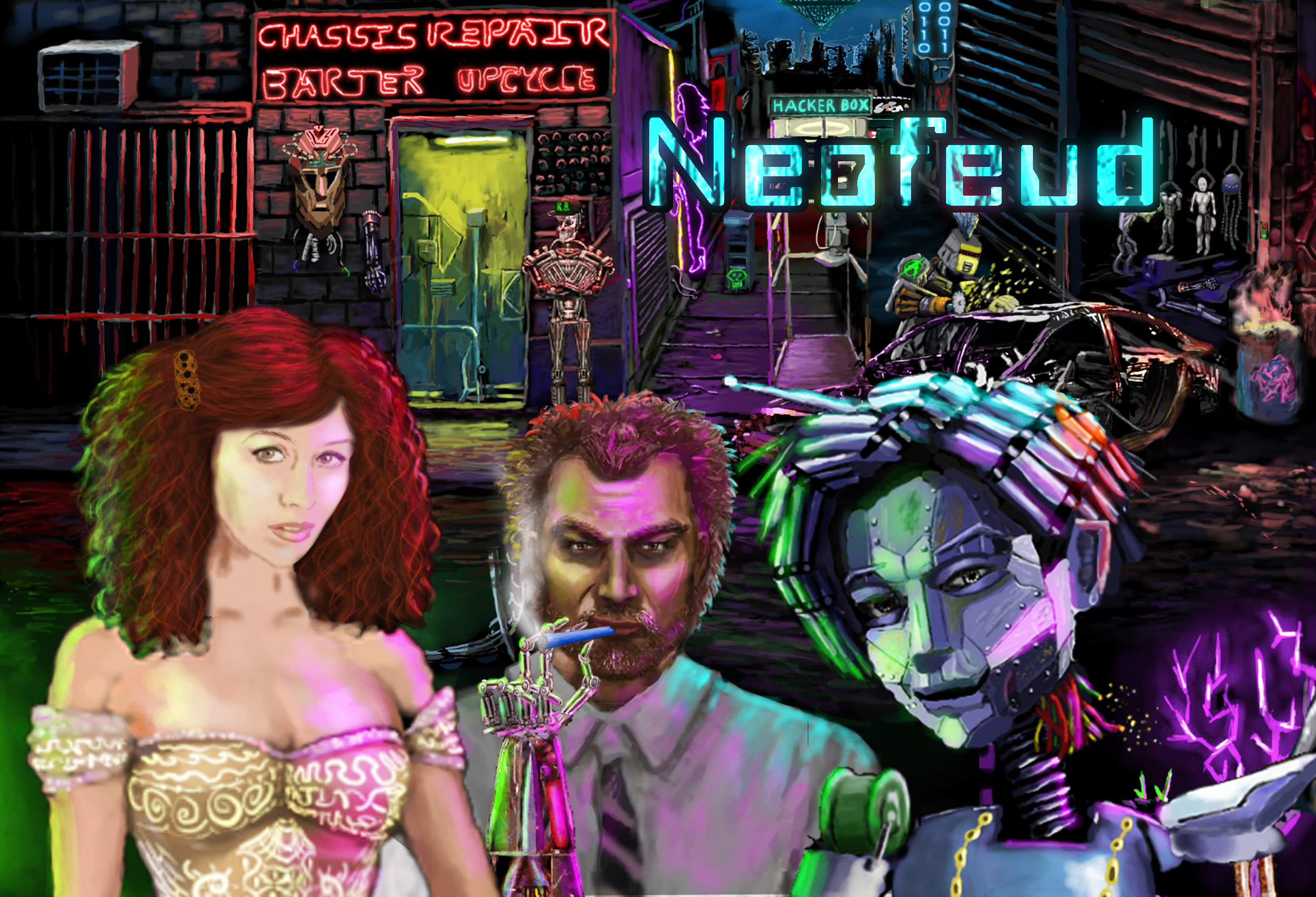 The first game I ever bought on itch.io (VA-11 Hall-A was the second). A point-and-click adventure game in the style of the old LucasArts games. Voiceovers, hand-painted visuals, an amazing cyberpunk dystopia.
2064: Read Only Memories

Another point and click adventure, but with a more polished style that is closer to VA-11 Hall-A than to Neofeud. Solve a far-reaching mystery with your robot friend. There are references to this game in VA-11 Hall-A, and references to VA-11 Hall-A in this game.
The Red Strings Club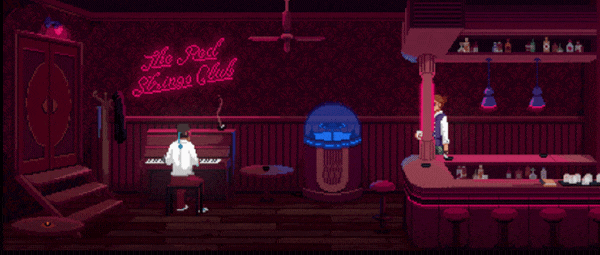 Another game that involves making drinks (I know right?). But unlike VA-11 Hall-A your choices have a huge impact in this one, so you'll want to play it through multiple times. This is somewhere between a VN and a point-and-click.
The Sundew

You've probably figured out by now that I like cyberpunk point-and-click adventures.
Other
Games that defy categorization, or where a category would only have one game in it.
Routine Feat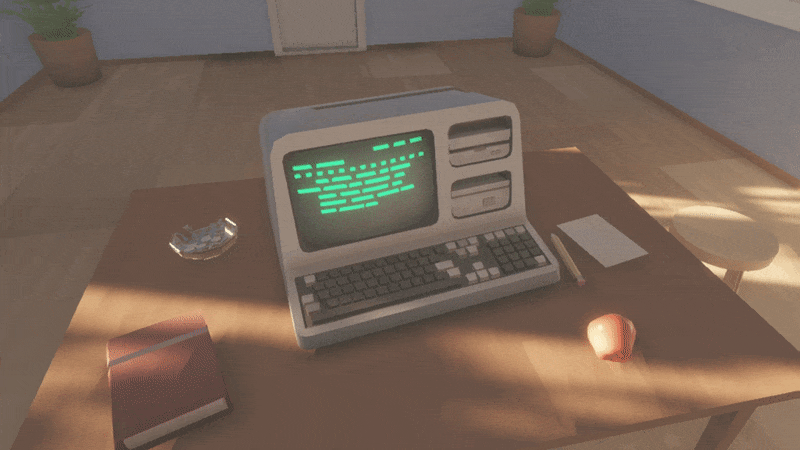 Play this game for the atmosphere, because there's not a whole lot of game play to it. There isn't any winning. Just a routine, and various things to discover.
No Players Online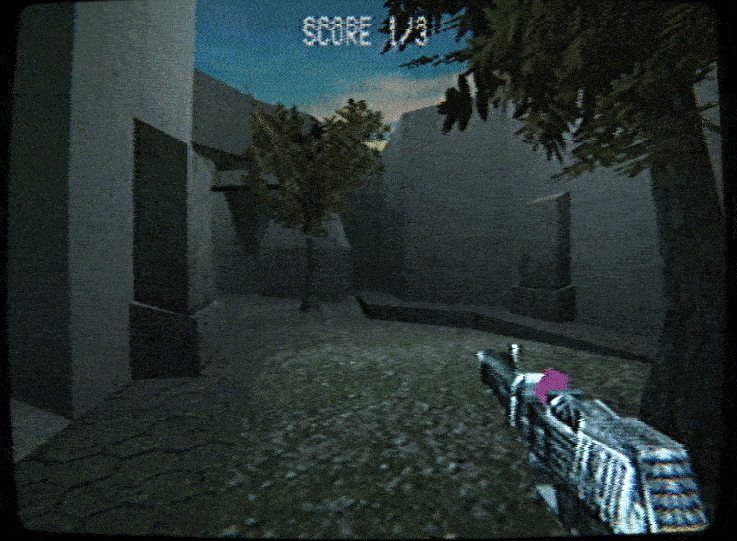 Relatively short. Very creepy. Play it through multiple times, or you might miss the point.